Laos River Cruises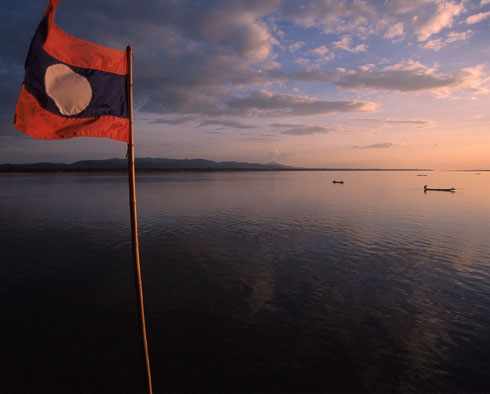 From £395 per person*
Mekong River Cruise, Southern Laos
Overview
|
3D Vat Phou
|
4D Mekong Islands cruise
|
8D Mekong Explorer Cruise
Choose where you sleep
RV Mekong Explorer

RV Mekong Islands

RV Vat Phou
The Mekong River is one of the world's mightiest rivers, and the most bidoverse of all of them. Flowing all the way from the Yunan-Tibet plateau in China, it winds its way south, first dividing Burma from Northern Laos, then North East Thailand from Southern Laos before plunging into Cambodia over a series of massive waterfalls and rushing rapids. Just above that border crossing, the river is puntuated with a series of islands, known in Laos as the "Si Pan Don" - or 4,000 Islands.
During the colonial period of the late 19th Century, the French attempted to make it possible to transport cargo all the way from the Mekong Delta in Southern Vietnam to Vientiane by building a narrow gauge railway across 2 of the islands, with huge cranes to hoist the goods from boats on the lower Cambodian side. That has long gone, and the islands have returned to a state of delightful rural tranquility that epitomises the charm of Laos.
Sailing to the islands of Si Pan Don aboard a deluxe cabin cruise boat is a delightful way to experience this beautiful area of Southern Laos and the awe-inspiring Mekong River.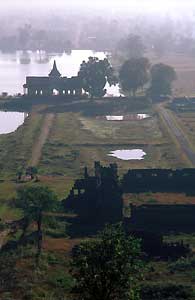 Not far from the shores of the Mekong River in the province of Champassak, Southern Laos, lie two of the regions most remarkable historical treasures, the mythical World Heritage site of Vat Phou and the Oun Moung Temple.
The pre-Angkorian Wat Phou dates back over a thousand years and is widely regarded as one of the most outstanding examples of Khmer architecture, while the Oun Moung exudes an atmosphere of a city lost in the jungle for centuries.

Embracing the beauty and power of the Mekong and the exotic mystique of ancient Khemer ruins, this 3-day river journey combines the highlights of the region for an unforgettable experience.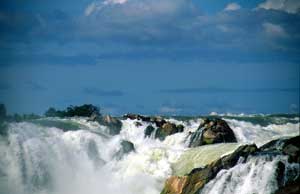 A boutique river-borne hotel is the setting for this journey through the timeless landscapes of Southern Laos. Here, the serenity of this vast and smooth expanse of water is accentuated by the stunning Si Phan Don the "4,000 Islands" and further down, Southeast Asia's largest waterfalls at Pha Pheng.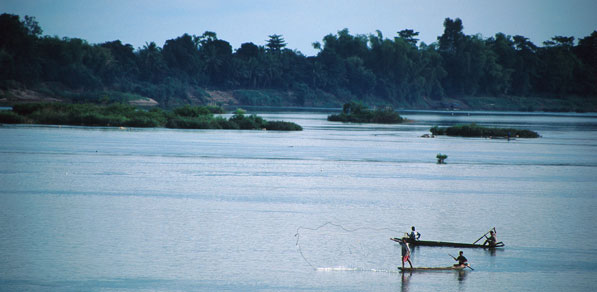 This leisurely cruise along the fascinating Mekong is as relaxing as it is historic and gives extraordinary insight into the ancient civilization that once shared your path down this mighty waterway.
Notes
This is module that can be incorporated into a Symbiosis tailor made holiday to Laos that can be adapted and tailored to meet your dates, preferences and passions. Please contact one of our bespoke holiday planners to create the ideal itinerary for you.
* NOTE. Prices indicated on this website are shown as a guideline only and may be subject to currency fluctuations, banking fees and other changes outside our control. Pricing information is available in
other currencies
.