Laos River Cruises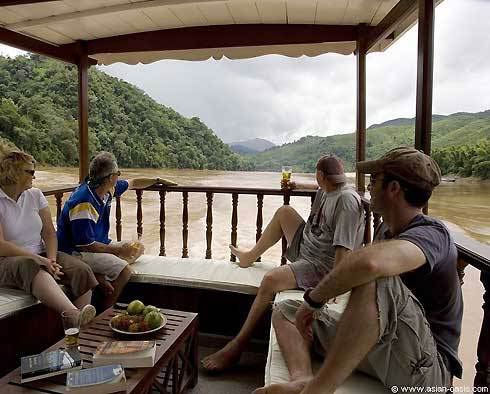 From £138 per person*
Upper Mekong River Journey
Overview
|
Luang Say 2 day cruise
|
Luang Say 3 day cruise
|
Nagi of Mekong 2 day cruise
Choose where you sleep
Kamu Lodge

Luang Say Lodge

Gypsy

RV Luang Say

RV Nagi of Mekong

Shompoo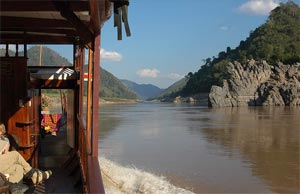 Cruise the Upper Mekong River between the historic ancient capital of Luang Prabang, a World Heritage site, and Houei Xay, located on the border at the northernmost point of Thailand, near to the infamous Golden Triangle.
The Mekong River is rich in legend linking seven Asian nations from Tibet to the South China Sea. Perhaps the most mythical of Mekong experiences is a slow-boat river journey through Northern Laos, a timeless land still rich in exotic mysteries waiting to be discovered.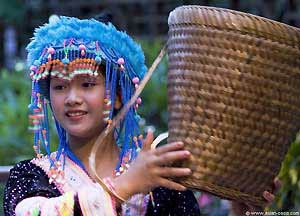 The journey takes you through remote mountainous stretches of the Mekong River, passing rustic villages of the lowland Lao peoples and of ethnic hilltribes. Long scenic stretches of breezy, sun soaked river cruising are punctuated by visits to river-side hilltribe villages and the magical Tham Thing Caves of a Thousand Buddhas.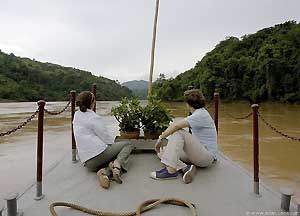 Midway, stop for the night at the riverside village of Pak Beng where there is a choice of local accommodation or, if you choose the Luang Say option, the Luang Say Lodge offers a charming and serene riverside stay, a romantic interlude in an unspoiled wilderness setting.

If taking the three day option, you can also spend a night at the Kamu Lodge, a rural ecolodge devoted to bringing sensitive tourism dollars to the Kamu people of the area.


Established in the 14th Century, Luang Prabang sits majestically on the banks of the Mekong River. This charming and much sought-after city was declared a world heritage site by UNESCO in 1995 and is considered one of Asia's best preserved ancient capitals. To wander its quiet, timeless lanes is to enter a living museum of life, architecture and serenity.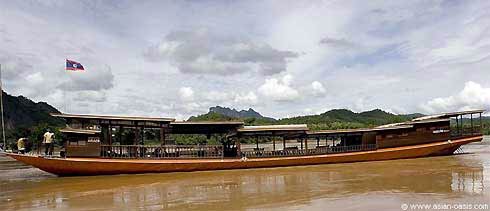 Notes
This Mekong River cruise can be incorporated into a Symbiosis tailor made holiday to Laos that can be adapted and tailored to meet your dates, preferences and passions. Please contact one of our bespoke holiday planners to create the ideal itinerary for you.
* NOTE. Prices indicated on this website are shown as a guideline only and may be subject to currency fluctuations, banking fees and other changes outside our control. Pricing information is available in
other currencies
.