Malaysia Liveaboard Diving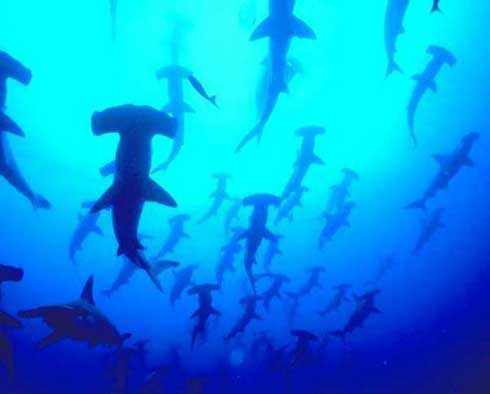 Price upon request
Dive Borneo with Oriental Siren
Overview
|
Layang Layang & Spratly Islands
Starting in May 2012 the SY Oriental Siren will be offering 10 night trips to Layang Layang and the Spratly Islands.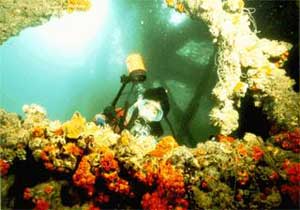 She will spend her first day of diving around the wrecks of Labuan before making the 15 hour crossing to Layang Layang, 300km off the coast. Hammerhead sharks are known visitors to the reefs here and there are plenty of large pelagic species patrolling the waters. Expect to see nurse, reef and leopard sharks, eagle and marble rays and schools of tuna and barracuda all attracted to the beautiful corals that can be found here.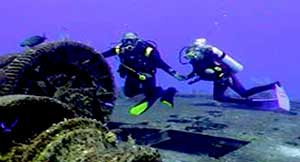 Sea fans grow huge in size and the steep walls are covered with soft corals and whips. Macro lovers will delight in the numerous crustaceans and molluscs that can be seen in the shallow lagoon and along the reef walls. Purple squat lobsters, pygmy sea horses, pipefish and more!

Each trip will depart from and return to Labuan which can be reached via Kota Kinabalu or Kuala Lumpur with both Malaysian Airlines and Air Asia, you can also choose to extend your stay in Malaysia with one of the many tours we have on offer.
About Layang Layang and the Spratly Islands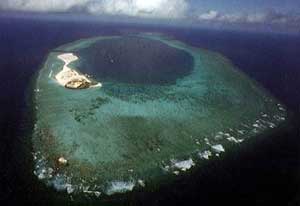 Layang-Layang, known as "Swallows Reef" is an atoll situated in the South China Sea 300km north-west of Kota Kinabalu. The island is man-made and was constructed for the Malaysian Navy. This remote coral atoll, a linked chain of 13 coral reefs is a living haven with staggering plunging walls and waters teeming with life due to seas being nutrient-rich because of the combined currents that converge around these islands.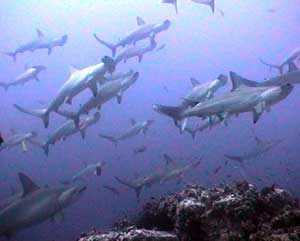 The extreme location of Layang-Layang, the pristine reefs, excellent visibility, steep walls down to 2000km and regular sightings of pelagics has given Layang-Layang a much deserved reputation of being one of the top ten dive locations in the world. With resident schools of barracuda and big-eye trevally and frequently seen green and hawksbill turtles and healthy with sea fans strecthing to more than three meters across that filter plankton from the passing currents.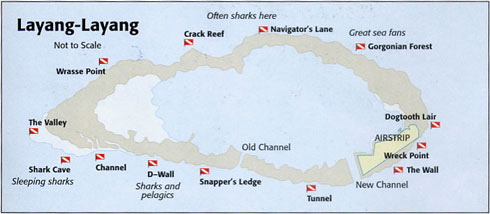 Diving Highlights

The Tung Huang a Japanese freighter sunk outside of Labuan, lays uprioght on the seabed, 30m deep. At 92m long there is plenty of wreckage to explore and she has also become encrusted in corals attracting lionfish, turtles and schools of barracuda, as well as numerous crustaceans that can be found along the wreckage.

Gorgonian Forest has huge sea fans dotted along the northern wall of Layang Layang Island and schools of colourful reef fish are attracted to the site. Out in the blue we hang off the wall to watch the hammerhead sharks and other large pelagics as they cruise along the reef.

Dallas Reef home to sea fans, sponges and hard corals that form along the steep walls. Marble rays rest in the coral gardens, whilst eagle rays can be spotted off the wall. You are surrounded by schools of brightly coloured angel and butterfly fish and during the ride to the sites spinner and bottlenose dolphins are know to play in the wake.

Sharks Cave found at 25m this small cave is a known resting place for leopard and nurse sharks - and they allow divers to get up close - provided you take it slowly! The outer wall has many soft corals and whips providing excellent opportunity for some wide angle photography.
* NOTE. Prices indicated on this website are shown as a guideline only and may be subject to currency fluctuations, banking fees and other changes outside our control. Pricing information is available in
other currencies
.