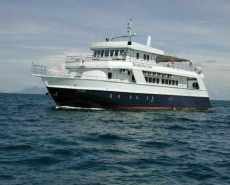 Dive Sipadan & the Semporna Marine Park with Celebes Explorer
The M/V Celebes Explorer is the only liveaboard dive boat operating in the Semporna Marine Park, an area off the east coast of Sabah, East Malaysia, that includes the world famous Sipadan Island.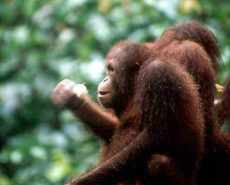 The Red Ape Trail
The Red Ape trail is a remote trekking route in one of the few remaining orangutan habitats left in Borneo that has been established in cooperation with the Orangutan Foundation.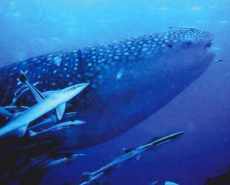 Lankayan Dive Packages
Lankayan Island's rich coral gardens - all just a few minutes away - boast unbelievably colorful macro fauna, fascinating wrecks and, in season from March to May, regular sightings of gigantic and harmless whale sharks.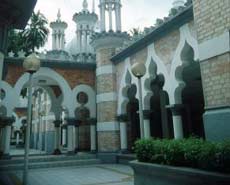 Malaysia in Pictures
A selection of Symbiosis Expedition Planning's favourite photos from Malaysia.
Mosques in Penang
A state in Malaysia located on the northwest coast of Peninsular Malaysia by the Strait of Malacca, Penang is home to dozens of Islamic mosques and the culture of Islam, as it does throughout Malaysia, colors every aspect of modern life.